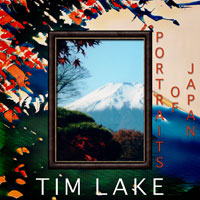 Digital Album $15.00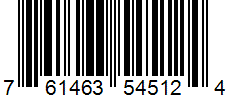 Portraits Of Japan
Release Date: 2023
Product No: Padraig Records PAD35451CD
UPC Code: 761463545124
"Portraits Of Japan" is a collection of 13 songs recorded over many years by Tim Lake and a very talented cast of Kentucky and Japanese friends. Showcasing Lake's breadth as a 5-string banjo player and songwriter, this album covers many Japanese classics along with Lake's compositions inspired by his many wonderful sojourns through Japan. Serving as the centerpiece of the project, the introductory tune "Rokudan Breakdown" is Lake's original 5-string banjo composition complimented and brought to life by the outstanding performance of his friend and one of Japan's greatest shakuhachi players Kuniyoshi Sugawara. Lake's "Home In Hokkaido" examines the unlikely life of a Kentucky girl who finds her true destiny in Hokkaido, Japan while his "At The Foot Of Mt. Fuji" communicates the spellbinding effect Mount Fuji has on all who are lucky enough to visit. Jay Flippin adds his piano magic to these two songs. Showcasing 5-string banjo duets with koto (Tomoko Yonenaga) on "Oedo Nihonbashi" and shamisen (Ben Botiller) on "Yaoya Oshichi," Lake is also joined by taiko drums (Takumi Kato) to provide performances by a full complement of Japanese traditional instruments. This album is not only an exceptional musical achievement, but it more importantly serves as a multicultural musical collaboration between outstanding world musicians and Padraig Records, LLC is proud to add it to our catalog.
---
1.
Rokudan Breakdown
5:54
---
2.
Sakura, Sakura (Cherry Blossoms)
4:25
---
---
---
---
6.
Akatombo (Red Dragonfly)
1:15
---
---
8.
Haru no Ogawa (The Stream In Springtime)
2:14
---
9.
At The Foot Of Mt. Fuji
3:53
---
---
11.
Foster Medley: My Old Kentucky Home/Old Folks At Home (Swanee River)/Oh Susanna/Camptown Races
4:52
---
12.
Kojo No Tsuki (Old Castle By Moonlight)
4:19
---
13.
Hotaru (Firefly)
4:27