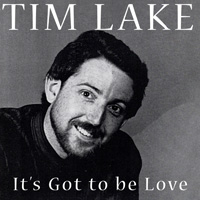 Digital Album $15.00
Cassette Album $10.00
(+ $5.00 Shipping)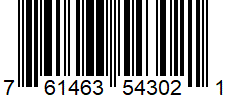 It's Got To Be Love
Release Date: 1985
Product No: Padraig Records PAD35430CD
UPC Code: 761463543021
"It's Got To Be Love" is a collection of 14 Tim Lake original songs and his 5-String Banjo arrangement of the traditional Andean folk song "El Condor Pasa." Showcasing Lake's breadth as a songwriter, this album covers the entire lexicon of American musical influences. The title tune "It's Got To Be Love" has pop rock overtones while "Emily" and "Graduation Day" are firmly rooted in folk traditions. "The Wizards" is a blues examination of America's civil rights struggles from a flooded farmer's viewpoint, and "Dear Mr. President" communicates the frustrations felt by a middleclass mill worker trying to make ends meet. Originally released in 1985, the meanings and messages of each song are just as pertinent today as they were then because the topics are timeless. The musicianship displayed on this album is simply outstanding. This album is an exceptional achievement and Padraig Records, LLC is proud to add it to our catalogue.
---
1.
It's Got To Be Love
4:18
---
---
---
---
5.
Broken White Line
4:16
---
---
7.
Rednecks Like Rock 'N Roll Too
3:01
---
---
---
10.
Dear Mr. President
2:34
---
---
---
13.
Leave My Thing Alone
2:57
---
14.
There's A House For Sale
5:18
---
---
All songs, words, and music, written by Tim Lake except for his 5-String Banjo arrangement of the Andean traditional folk song "El Condor Pasa"
Padraig Publishing, ASCAP
All Rights Reserved / Used by Permission
Musicians
Tim Lake – Banjo, Acoustic and Classical Guitar ("El Toro En La Selva") and Lead Vocal
Bob Bryant – Bass
Carson Chamberlain – Pedal Steel Guitar ("It's Not Enough" & "Leave My Thing Alone")
Warren Cobb – Background Vocal ("It's Not Enough" & "Leave My Thing Alone")
Steve DiMartino – Drums
Jerry Douglas – Dobro ("Emily")
Dwight Dunlap – Percussion
Dennis Goode – Trombone ("The Wizards" & "Pretty Thang")
Ken Holbrook – Mandolin and Background Vocal ("El Condor Pasa," "Stay Mad," &"Graduation Day")
Doug Jernigan – Pedal Steel Guitar
Bruce Lewis – Acoustic Guitar and Background Vocal ("Stay Mad" & "El Condor Pasa")
Duke Madison – Alto Sax ("Pretty Thang")
Brian Moore – Piano and Organ
Tony Nagy – Bass ("El Condor Pasa," "Stay Mad," &"Graduation Day")
Paul Osborne – Alto and Tenor Saxes and Flute
Matt Presby – Electric Guitar ("It's Not Enough" & "Leave My Thing Alone")
Don Sheffield – Trumpet ("The Wizards" & "Pretty Thang")
Craig Stull – Electric Guitar and Background Vocal
Produced by Tim Lake for Lake's Sake Productions
Recorded at Electric Arts Studio, Madisonville, KY, Engineer: Steve Chandler
Recorded at Pete Drake's Studio (Pete's Place), Nashville, TN, Engineer: Steve Chandler
Recorded at Cannon's Recording Studio, Lexington, KY, Engineer: Harley Cannon
Recorded at Track 16 Studio, Lexington, KY, Engineer: Tom Tandy
Digitally Re-mastered by Neil Kesterson, Dynamix Productions, Lexington, KY
Graphic Design by Gerald Muir Creative, Lexington, KY
Photography by M. S. Rezny, Lexington, KY
Tim Lake "It's Got To Be Love"
Product No.: Padraig Records PAD35430CD
UPC Code: 761463543021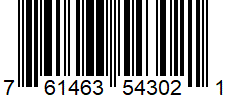 PADRAIG RECORDS, LLC
℗ © 2021 PADRAIG RECORDS, P.O. BOX 31, WILMORE, KENTUCKY 40390
E-MAIL: TimLakePAD@aol.com WEBSITE: www.TimLake.com
WARNING: All Rights Reserved / Unauthorized duplication is a violation of applicable laws