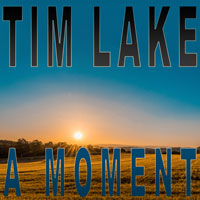 Digital Album $15.00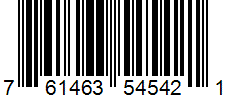 A Moment
Release Date: 2023
Product No: Padraig Records PAD35454CD
UPC Code: 761463545421
"A Moment" is a collection of 9 songs recorded over many years by Tim Lake and a very talented cast of musical friends. Showcasing Lake's breadth as a songwriter, 4 & 5-string banjo player and guitarist, this album portrays lives as diverse as a successful person who is uneasy among his peers ("The Achiever's Ball") to a perfectionist who can't make peace with himself ("A Perfectionist"). The title song, "A Moment," describes an artist who rises early trying to catch the majesty and magic of the moment when the sunrise expands the horizon and 'kisses the land hoping for his understanding to expand.' Recorded live in the studio, this duet offers the sparse instrumentation of Lake's guitar and vocal bolstered by the piano virtuosity of Jay Flippin creating the perfect musical foil to convey the painter's story. "Sailing Again" offers a glimpse into a late night jazz club as the torch singer pines for a lost love hoping someday to go sailing again. The final song, "The Me Generation" is an sociological a Capella exploration of the lack of harmony created when eight different voices all insist on singing in their own key because each person thinks that they are the 'truth and the light.' This album is a poignant portrayal of the lives and feelings that are universal to us all conveyed through Lake's fine songwriting and outstanding musical performances by him and his supporting cast. Padraig Records, LLC is proud to add it to our catalog.
---
1.
The Achiever's Ball
2:55
---
---
3.
The Banjo/Bop Bop The Banjo
3:04
---
---
---
---
7.
It's Funny How I Love You
3:00
---
---
9.
The Me Generation
4:11
---
All songs written and arranged by Tim Lake except for "Jingle Bells" featuring his banjo arrangement
Words and music by Tim Lake
Padraig Publishing, ASCAP
All Rights Reserved/ Used by Permission
Musicians
Tim Lake – 4 & 5-String Banjos, Guitar, Kazoo and Vocal
Dave Anderson – Clarinet, Flute and Alto Sax
Tripp Bratten – Drums and Percussion
Jay Flippin – Piano
Bob Hackett – Tuba
Nathan Wilson – Double Bass
Produced by Tim Lake for Lake's Sake Productions
Recorded and Mixed by Tim Lake at Pad's Place
Mastered by Neil Kesterson, Dynamix Productions, Lexington, KY
Cover Artwork and Graphic Design by Neil Kesterson, Dynamix Productions, Lexington, KY
Tim Lake "A Moment"
Product No.: Padraig Records PAD35454CD
UPC Code: 761463545421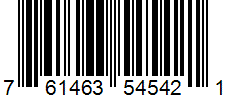 PADRAIG RECORDS, LLC
℗ © 2023 PADRAIG RECORDS, P.O. BOX 31, WILMORE, KENTUCKY 40390
E-MAIL: TimLakePAD@aol.com WEBSITE: www.TimLake.com
WARNING: All Rights Reserved / Unauthorized duplication is a violation of applicable laws